*This English article is written by Shinichi and tokyocabin.
YouTube is, as it is, "Doctors Without Borders(MSF)," excuse me, "Contents Presentation Venue Without Borders." While experiencing the unprecedented Japan Boom, there are so many people who are trying to sell various Japanese contents. I support them. Promoting Japan has its business perks through strengthening the country's brand power, as well as obtaining an advantage in the information war (for economy and politics). That is to say, YouTube is a kind of the "Information Battlefield Without Borders." Hence, we came across "Doctors Without Borders" Again, so let me stop this topic here.
Among the contents that make the most of the Japan taste, there is an area of "the performance of foreign popular songs with Japanese musical instruments." When, for example, a handsome Dutch guy plays "Lemon," a very popular tune created by Japanese singer Kenshi Yonezu, that would draw attention from more Japanese audience, compared to the case that he plays Justin Bieber's "Sorry." An unfamiliar food material should be served after cooked in a form of a very familiar style for people who are going to "try" it.
The following music video is the so (o-koto, Japanese harp) version of Ed Sheeran's Shape of You. The introduction part is so slow, but don't be deceived. I myself had almost tried to go to the next music. This is a little risky arrangement as a debut performance. I mean, this can raise the exit rate.
Shape of You(Ed Sheeran Cover) - TRiECHOES  Please be patient and wait until 00:50.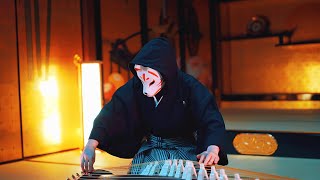 Shape of You - TRiECHOES (Ed Sheeran Cover) | Traditional Japanese Harp "箏 KOTO" - YouTube
TRiECHOES Official
2019/02/12  Published
This is the very first song of TRiECHOES official channel in YouTube, which is totally an English song, targeting foreign listeners. Launched in less than two weeks ago, the total view number of views is going to reach a million. This is quite an impressive start and its performance level is high enough to convince us. TRiECHOES' music is deserved to be listened by people of the world! The visual direction is also remarkable. It should be highly appreciated that the group maintains the balance between good-old fashioned musical techniques and ultra-modern EDM sound effects. I am looking forward for their next song, if possible, an original song would be better.

By the way, are they playing the "箏 so" or "琴 koto"? I first wrote that the musical instruments are "琴 koto," which is partly right but wrong at the same time.
Japanese "箏 so" = "箏 koto" = "お琴 o-koto"
Sorry but this is a quite tangled story and I recommend you to read below for the details. I promise that it is an interesting history on those musical instruments and I'm going to feature this in another article.
I appreciate a kind comment made by blogger Chabatee 64.
The next ensemble already has a certain track record at YouTube as a Japanese musical instrument group. Mahora is a little bit more close to the traditional one compared to TRiECHOES and some people would like Mahora better. Their performance of "Merry Christmas Mr. Lawrence" allows you to be embraced by a peaceful atmosphere.
Japanese traditional musical instruments ensemble "MAHORA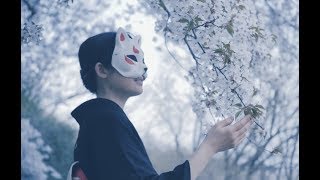 和楽器で戦場のメリークリスマス弾いてみた!ーJapanese traditional musical instruments ensemble "MAHORA" - YouTube
和楽器アンサンブル真秀 Mahora
2018/05/15 Published
Oh, this music video makes me feel that "I'd like to be back to Japan right now," although I am now in Tokyo. Then I come back to my reality. "No...I am in Tokyo in 2019," and live in the present. No wonder I feel that way since this melody has a distinctive Japanese taste.

Merry Christmas Mr. Lawrence - Ryuichi Sakamoto who composed the number (Piano backed by orchestra) 
Merry Christmas Mr. Lawrence - Ryuichi Sakamoto HD (02-08-13) - YouTube
Arturo David Yelmo Márquez
2013/12/23 Published
What?!!!! It is soooo touching!! Why does this move me emotionally so much? Is that because I have grown up to be an adult? Or because I have read not a few number of history books? Or because I read articles on war tragedy manga by Hiroshi Motomiya written by blogger Sankai-renzoku-10-cm?
By all means, I need to be back to Japan…. "C'mon, pull yourself together. Now is 2019 and here is Tokyo. The war is over." Anyway, It is astonishing that such great music is shared for free around the world!
 
This is Maho-no-udon Office in charge of right-related matters. (Maho-no-udon is now temporarily assigned to seessaa blog):
Let me share with you a brief explanation on the the copyright in YouTube. Today, thanks to technology, the right holder (Ryuichi Sakamoto? in this case) is able to know the existence of the video including his melody at the very moment when it is uploaded. Hence, it is possible that that video is "allowed to remain" by the right holder without being subjected to request for deletion. Moreover, the right holder is receiving earnings through viewers' access to the video. It's on a case by case basis however.
Please refer to the following article for details.
OK, let's go back to the firstly mentioned TRiECHOES. According to the information on Twitter, the group is produced by an ex-employee of an auditing firm. He declared that TRiECHOES is eyeing the 2020 Tokyo Olympic Games. Wow! The Tokyo Olympics are the arena not only for athletes but for artists who wish to join the global event.
However, there are very strong rivals there. As I mentioned before, Daich Miura, who moved her Majesty's heart, seems to have obtained a certain role.


World Order is likely to making a strong pitch targeting to the Tokyo Metropolitan Government Office. (The key is held by governor Yuriko Koike pushing ahead of her Safe City initative. As you know, Genki Sudo is a super energetic global business man.
"BIG BROTHER" will protect Yuroko's Safe City Tokyo!
That said, since TRiECHOES's producer is another corporate soldier from an auditing firm, he may have a good chance of winning...

Excuse me, but I have to drop by another place, so I need to leave now. Can I think this topic over in my office?  See you later!
*This article is originally written in Japanese.
---------------
tokyocabin