*This English article is written by Shinichi and tokyocabin.
The cherry blossom season has come, and the long-awaited "Detective Conan Movie 23: Blue Sapphire" has just been released. Ahead of the opening film, the theme song for the movie was uncovered -- "SUPERMOON." This song is performed by Hiroomi Tosaka, the vocalist of Third generation J Soul Brothers from EXILE TRIBE. That is a pretty romantic one.
 CONTENTS:
Tosaka's "SUPERMOON" gets favorable reviews after the release of the Conan movie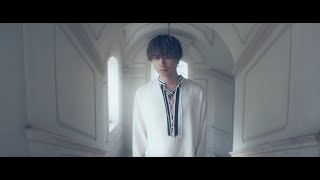 HIROOMI TOSAKA / BLUE SAPPHIRE (MUSIC VIDEO) 劇場版(フィスト)』主題歌 - YouTube
avex
2019/03/26 に公開
At first, the news of using a singer from the EXILE family for the Conan movie provides a feeling of strangeness with fans of the popular animation series. The family, young adult idol groups, is popular for their wild, sexy songs and dancing. So Conan fans were a bit bewildered when they knew that Tosaka will would sing for the animation movie targeting teenagers. Surprisingly, the reaction from the people who watched the movie found it favorable all in all. The melody has a romantic Latin feeling, which would be good in a guitar solo as well. Since the movie location is in Singapore, I thought Tosaka's MV was shot in the city. It is a little bit sorry as Singapore has a number of photogenic places. That said, the Blue Sapphire must have wondered many places on earth including Italy, so that not a bad choice after all.
Speaking of EXILE, I remember AKIRA who appeared in "Legend of the Fist" starring Donnie Yen. 
AKIRA played the bad Japanese guy in "Legend of the Fist "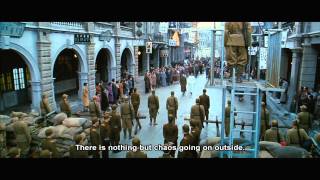 Legend of the Fist - Official Trailer - YouTube
Cinedigm
2011/05/20 に公開
That's a not-so-good movie with my favorite Hong Kong action star Donnie Yen. That's a mixed movie in many senses.
Script>>Terrible (due to self-censorship)
Camera>>Worst (shooting a broken bookshelf instead of Donnie)
Acting of Donnie Yen (main character)>>Sorry, but not enough (I admit Donnie is not good at acting. That's OK if only the director know how to use him but DID NOT in this case
Donnie's fake mustache>>Horrible (it looks like a gag)

EXILE Akira's play as a Japanese bad guy>>So-so (he looks absurdly mean)

Donnie Yen's passion and obsession for Bruce Lee and tanning>>Perfect
This is such a movie. Did you say "What is 'Fist of Fury' anyway?" That's a long story, so maybe next time because I need to be back to Connan.
Conan's Main Theme "Blue Sapphire" Ver.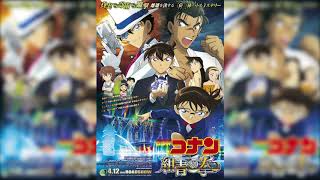 劇場版名探偵コナン メインテーマ 紺青の拳ヴァージョン - YouTube
コナンオタク
2019/04/08 に公開
The old swinging saxophone melody is always gorgeous and sexy. The spit-spat sound in the middle is an accent.
Climax theme (action-type)
アクションタイプ 【紺青の拳(フィスト)】 - YouTube
BTKConan
2019/04/10 に公開
The movie comes with two climax themes that go with action scenes. No wonder the title contains a "Fist."
Another climax theme (Fist of a young noble)
貴公子の拳 【紺青の拳(フィスト)】 - YouTube
BTKConan
2019/04/10 に公開
Based on Iori's "Kimi ga ireba (If You're There)," this music gives a tremendous boost to the climax.
Let's cool down with "Kimi ga ireba" musix box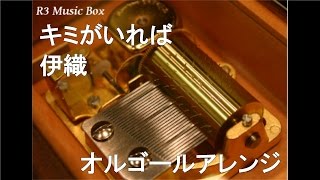 キミがいれば/伊織【オルゴール】 (アニメ「名探偵コナン」挿入歌) - YouTube
R3 Music Box ~癒しのオルゴールサウンド~
2016/02/21 に公開
I found this while I was searching "Kimi ga ireba." When I opened this up, it sounded pretty, so I decided to place it here. A chromebook user's gonna sleep, getting tired of posting articles. zzz...
*This article is originally written in Japanese.
---------------
tokyocabin