*This English article is written by Shinichi and tokyocabin.
As always, retired MMA fighter Genki Sudo has globally released a new song from his group's WORLD ORDER entitled "WE ARE ALL ONE", through Youtube. What's shocking is that it doesn't even have a single Japanese caption! Is that a form of love, Genki, huh?
CONTENTS:
Genki Sudo WORLD ORDER's Released "WE ARE ALL ONE"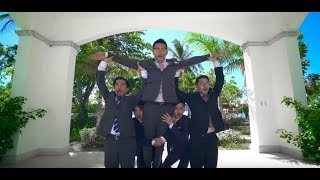 WORLD ORDER "WE ARE ALL ONE" - YouTube
WORLD ORDER
2019/04/18 
We all laugh, and we all cry, and we all love, and we all die.
Cebu Island in the Philippines has some over-makeuped villains who started to control to an online English school. Help! QQ English is in danger from these gothic horrors! I mean villains! 
Genki Sudo and other members of WORLD ORDER are enjoying the cherry blossoms in Ueno, Tokyo (or somewhere?). Suddenly, Genki gets an S.O.S. message from a QQ English staff through the phone. Woah, a long distance message. That costs a lot! Do they fly to the island? Nope! They just fix their suits and starts dancing under the tree. 
Then Ta-da! Teleportation. Come on! Nooo. They actually fly… through Philippine Airlines. Yes, a business trip is one of the things this group is good at.
WORLD ORDER finally arrives at Cebu via Philippine Airlines -> Jeepney -> Motorbike/Tricycle (in the Bisaya language) -> Boat. Such a long trip! Air, land and sea transportations. This shot of the men in suits entering the enemy's territory under a tropical sky view is killing. (It must be really hot to shoot this scene, I guess.)
How does Genki deal with the bad guys? He does the robot dance. Actually, just look at the picture!
[K-1 Dynamite 2003] 須藤 元気 VS バタービーン [2003.12.31] - YouTube
adhesive1247
2010/02/24 
This is the fight between Genki Kudo vs. Butterbean in 2003.
Yes, a man must be very strong. Of course, a strong woman is good a s well.
I should stop here because I don't want be a spoiler. This WORLD ORDER's film music video can be problematic for some people, but it is OK for me. I'm just knocked out by Genki Sudo in a suit standing under a tropical sky. That's enough for me.
FYI, Genki Sudo is assuming the head of QQEnglish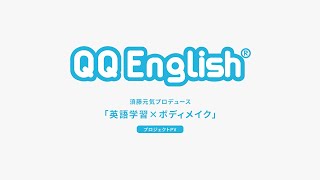 QQEnglish 須藤元気プロデュース「英語学習×ボディメイク」プロジェクトPV - YouTube
Wow, no wonder he is called "ever-changing trickstar." He does double or triple clops.
The website of QQEnglis is materially a fan-site of Genki Sudo

What a man, Genki. All in all, "I don't hate you! (Kirai jya naiwa!)*"
*This is a gag phrase of Kyohsui Izumi played by Genki Sudo in a movie of movie "Kamen Rider W Forever: A to Z/The Gaia Memories of Fate"
Related article:
<"Kirai jya naiwa!" Current state of trickstar Genki Kudo>
*This article is originally written in Japanese.
---------------
tokyocabin