"Spirits of the Sea" won the number one in  Billboard JAPAN HOT 100, hitting the 134,911 download mark. This tune is going to be the biggest hit in J-Pop this year.
Spirits of the Sea" - Kenshi Yonezu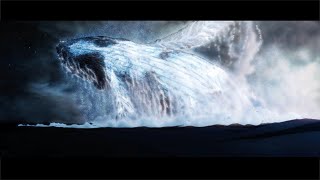 Kenshi Yonezu
2019/05/27 Published 
English Cover (Not Official)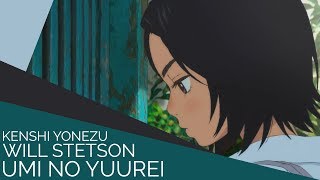 Umi no Yuurei (English Cover)【Will Stetson】「海の幽霊」 - YouTube
Will Stetson
2019/06/05 Published
This song received tons of overseas comments! The theme song for animation movie "Children of the Sea" is logging a whale-size huge hit, just like the movie. Check here for details.
Some pointed out that this is the same type of song with "Fireworks," which is also a song for the animation work "Fireworks, Should We See It from the Side or the Bottom?" in 2017. Personally, I prefer "Spirits of the Sea" by far. The high intonation of the hook-line sounds are very Japanese-like and the complicated rhythm in the latter half of the song is so impressive.
Astonishing matching with visual!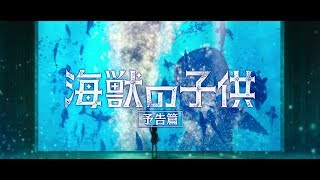 【6.7公開】 『海獣の子供』 予告2(『Children of the Sea』 Official trailer 2 ) - YouTube
TOHO animation チャンネル
2019/05/09 Published
On top of that, the synchronicity between the "spirit"-like voice arrangement (by a phaser or a langer, according to the reviewer that will be introduced later) and animation is so "immersive" (I learned this word when doing translation for a company of graphic board) !  What's this realistic feeling? Why, it's not even a 3D. If you watch/listen to/feel this movie at the theater, that would be a fantastic trauma, in a good sense, of course, to make a treasure in your life. This is a must-see this summer for boys and girls, as well as adults with a heart of boys and girls!
BGM bymaestro Joe Hisaichi is great, but...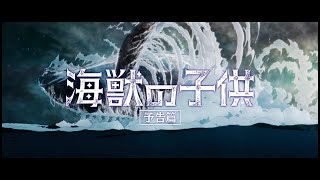 【6.7公開】 『海獣の子供』 予告1(『Children of the Sea』 Official trailer 1 ) - YouTube
TOHO animation チャンネル
2019/04/08 Published
When I watched this teaser with a BGM by Joe Hisaishi for the first time, I thought that it is splendid, but I can stay calm. However, the song by Kenshi Yonezu scales it up. Your mind jumps into the sea with splash. Is Yonezu a Siren who allures people under the sea?
Joe Hisaishi is so famous with Ghibli songs
Spirited Away (2001) - The Name of Life (Instrumental piano) Inochi No Namae いのちの名前 - YouTube 
HeyCurie
2017/12/09 Published
If you think about it, the combination of Joe Hisaishi + Kenshi Yonezu is as gorgeous as sukiyaki + tonkatsu.
Relationship Between Kenshi Yonezu and Daisuke Igarashi
Kenshi Yonezu has been a fan of the original manga "Children of the Sea" since he was eighteen. They worked together for the first time for "LOUVRE No.9" a special exhibition of Louvre Museum, held at Roppongi Hills in 2016, of which Yonezu created the theme song.
Theme song of "LOUVRE No.8 --Manga, the nineth art"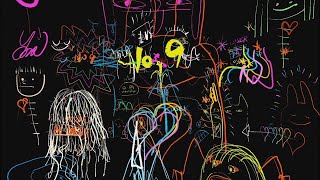 米津玄師 5th Single「LOSER / ナンバーナイン」Trailer - YouTube
Genshi Yonezu
2016/07/29 Published
This movie is all created by Kenshi Yonezu. He really is a great artist!
With detailed knowledge of manga, Yonezu is an illustration by himself. No better candidate can be imagined and compared with. The encounter resulted in this time collaboration. You can read the dialogue of the two as below. It is has such a very deep conversation that I can't even decide where to quote.
...You see? You must have understood that their encounter was an inevitable destiny. It's so touching.
Very fine music analysis both in English andJapanese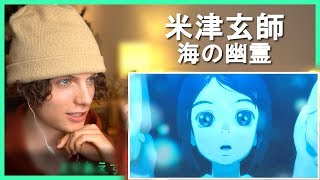 米津玄師 MV「海の幽霊」• 海獣の子供 • Kenshi Yonezu - Umi No Yuurei • Reaction Video | FANNIX - YouTube
FANNIX
2019/06/01 Published
This is a review with English and Japanese subtitles. The review is significantly detailed. A perfect reference! 
Usually I am trying to point out spetial things. For example certain instrument or meaningful pictures. But in this MV, I can't really do that, because literally everything in the music and the animation is bearutiful and special.
I cannot say but YES. This is a really adorable review with fineness and affection to the song. I believe this is one of the best among this type of reviews on Japanese movies by foreigners on YouTube.
The below is just an aside
A bold man who tried to create "Spirit of the Sea" in advance… (Prediction song)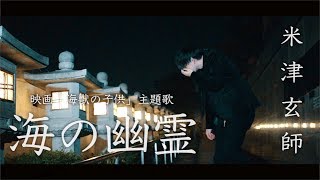 【歌詞付き】米津玄師 - 海の幽霊 / 映画「海獣の子供」主題歌を予想で作ってみた - YouTube
【テラパン】テラスパンパンス
2019/04/29  Published
I cannot stand this.
Give me back to that time
Don't let me go
I will stay this world
…
OK to be the ghost of the sea
I'll be back to the sea floor at night
A song of bleater. I like the sense of the part "I'll be back to the sea flow at night," which sounds a bit like "Hozonji." This song is based on a kind of suicide marketing by using the song of the Yonezu Kenshi. Nice fight.
Incredibly roughly recrated animation with zero-yen budget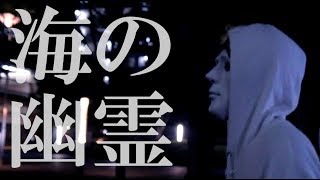 【海の幽霊】米津玄師 のMVを予算0円で完全に再現できた。 歌 ウタエル - YouTube
Utael
2019/05/30 Published
This is a really rough but cute animation piece. So adorable! I would like to know by which software he created this. Song by Utael is not bad. This is a good work. I prefer this than the mv for prediction song at least.
Wrap-up
I can see… a stage of NHK "Red and White Singing Contest"...that's a...whale!
Today's original book
リンク
Related article of Genshi Yonezu
---------------
tokyocabin ゲームやアニメで盛り上がれる恋活イベントなら…